Rental – Refurbished – Used Stair Lifts, Outdoor Stair Lifts,  and Ramps
Whether you are looking for rental, rent to own, or refurbished, we can help!
RampNOW rents stair lifts, outdoor stairlifts, and wheelchair ramps. All of these are available without long term contracts. RampNOW installs and maintains all of the rental equipment in the Greater Chicago land Area. You can rent our wheelchair ramps, stair lifts, and outdoor stair lifts for as little or as long as you want!
We are the Chicagoland LEADER in rental and refurbished stair lifts, aluminum ada ramps, and outdoor stairway chairs.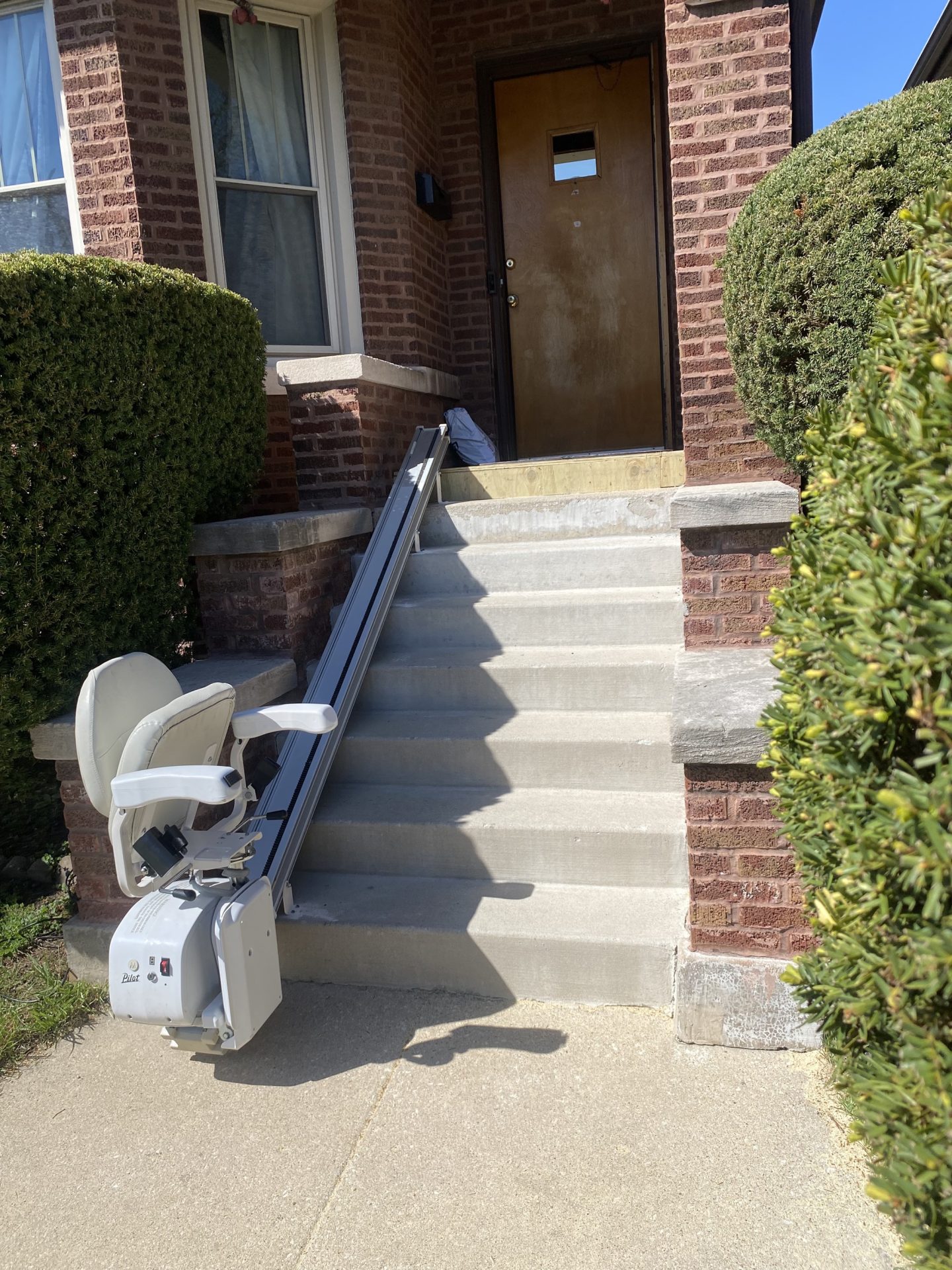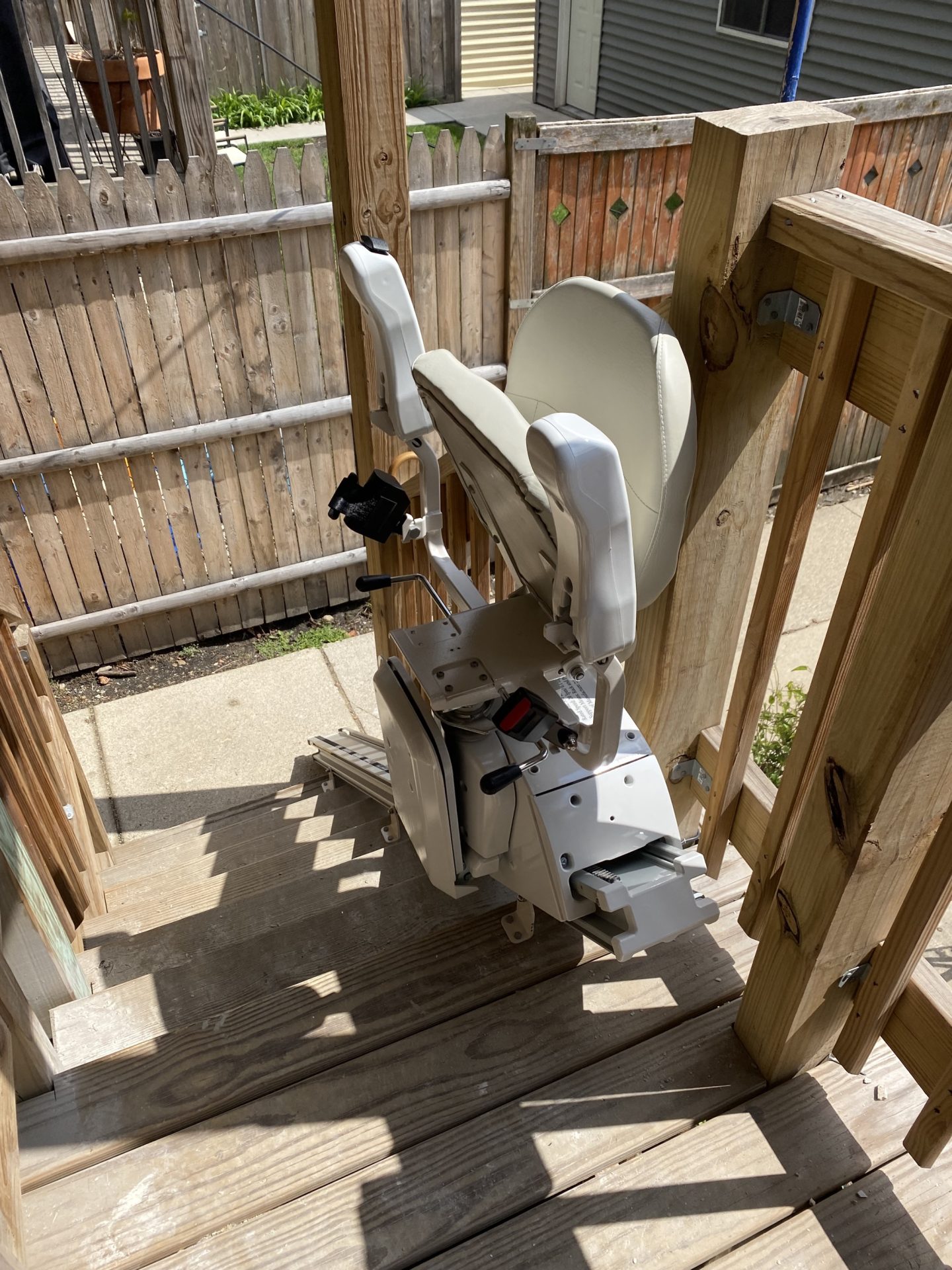 CALL TODAY FOR AVAILABILITY: 630-892-7267
We Know What We're Doing!
RampNOW has been renting stair lifts and ramps in Illinois for nearly 20 years. We were the first to offer this service, years before anyone else. What sets us apart from all the newcomers? We know what we're doing. Our employees are full time factory trained technicians. They do the job neatly and efficiently and clean up after themselves. They also take time to explain how the equipment works. We provide an emergency service phone number where you can reach a local person 365 days a year from 7AM – 10PM.
Refurbished indoor and outdoor Stair Lifts:
We are proud to say that we offer 100% certified refurbished stair lifts! These aren't just any stair lifts, they are stair lifts that we have history with. You see, most companies will find random stairlifts online that are being sold from private parties, then they purchase the stair lift and turn around and resell it for a much higher price. We refuse to do that!
All of our stair lifts are purchased back directly from our customers (edit: meaning that any stair lift that we buy to refurbish and resell, will always be from a current customer. It does not mean that we buy every single type of lift that we install. We are limited as to what types we are able to buy back.). This means that we have personal history with each lift that we bring in. Once the stair lift arrives, it undergoes an extensive refurbishing process that only our trained technicians are certified to do. We replace parts that are worn or are going bad, we install brand new batteries, run various diagnostic tests to insure correct working order, and clean it up so that it is ready to go for you! We make sure that the refurbished stair lift you purchase is in tip top shape before it is installed at your home. Why? Because we care.
If that wasn't enough we offer a full warranty on parts and labor for an astounding 1-2 years. Our competitors will typically only extend a "limited warranty" for 90, 60, or even 30 days.
Make sure you are dealing with a company that will install a safe, dependable, and reliable
Who should buy refurbished stair lifts or ramps?
People who are looking to save money
People who still want a high quality product
People who want a great warranty
People who want to deal with a company that is the established leader in refurbished stair lifts
People who want to work with someone they can trust
Rentals:
Our rental ramps are specially constructed for us to deal with the climate we serve. Our ramps don't rust so they look nice in your yard. They have a built-in non-slip surface. We tried mesh surface ramps years ago and know they won't work in winter climates because ice melt falls through the holes.
The stair lifts that we rent are modern designs, usually less than a year old. Our rental units have battery backup in case there is a power outage. They come with a wireless remote control, a key to prevent unauthorized use by children and a continuous charging system. When we remove the lift from your stairs, there is no damage.
We aren't lawyers so our rental contracts are written in plain English and are easy to read. We don't require a credit check. Maybe of our renters use our handy Rent To Own stair lift rental program. If you want to rent a stairlift, if you want to rent a ramp, please call RampNOW at 630-892-7267
We have thousands of satisfied clients in Illinois and we look forward to adding your name to the list.
Who should rent ramps and stair lifts?
People who are temporarily in need, usually less than six months.
People who have guests or visitors who need a wheelchair ramp during their stay.
People in charge of graduations, weddings and special events. Ensure that your guests feel they are a part of rather than apart from.
People who are unsure how long they will need the equipment.